In the bloodied roster of places that suffered Partition, there are names that are remembered, half-remembered, mostly forgotten…and actively forgotten. Jammu and Kashmir are in this last category. The princely state of J&K was one to which Partition came not in the form of riots, as elsewhere, but as a sudden undeclared war. The state was cleaved almost overnight. It has remained divided ever since. The sufferings of its abrupt de facto Partition were buried under the territorial rhetoric of competing nationalisms, none of which, even 73 years later, can accept the fact of its division.
Ajit Kaur Kapoor suffered the horrors and brutalities of that war as a young woman in Mirpur in what is now called Pakistan Occupied Kashmir by India, and Azad Kashmir by Pakistan. In the following brief excerpt from an interview with author Aanchal Malhotra, she shares her memories of that place and time.
'The city we are from was called Mirpur,' she said, raising her fore finger in the air and placing it as if at the top of an imaginary map. 'It was in the very north of Hindustan, on the western edge of Jammu and Kashmir state, and our maharaja was named Hari Singh. My father, Sardar Singh Soni, was the secretary of the local gurudwara. Secretary sahib, he was called. The population was not large, but it was diverse – Musalmaan, Sikh, Hindu – people were happy and healthy. Each had different neighbourhoods. For instance, the Sikhs lived in a galli called Purana Qila and the mahajans, a well-known trader community, lived in a place called mahajan ka mohalla, or Buna mohalla. Par hume yaad hai, I remember having friends from all communities. The legend we heard growing up was that the city of Mirpur was founded nearly 600 years ago by two saints – Hazrat Ali Mira Shah Gazi and Gosain Budh Puri. "Mir" was taken from the former's name and "Pur" from the latter's, together making "Mirpur", a symbol of interfaith unity. The language we spoke there was a sweet form of Punjabi called Pothwari.'
'Ghar mein kaun-kaun tha, who all lived with you?' I asked.
'Our father, mother, four brothers and a sister.' She then giggled and said, 'Our 100-year-old grandfather lived with us too, I think his name might have been Jassa Singh – a sweet-looking man with Pahari features, whose eyesight was so good that he never had to wear spectacles.'
I smiled. 'Do you still remember what Mirpur looked like?'
'It is difficult to forget…even if one wants to. Mirpur was surrounded by mountains, pahar hi pahar; it was beautiful but simple. We had no electricity, even radios were battery-powered. For light, we used only kerosene lanterns. And until the day we left, all our drinking water still came from deep-water wells. In the evenings, we would play games like marbles and skipping rope. Mirpur had masjids and holy shrines, temples and gurudwaras. At the eastern end was Hazrat Ghazi's tomb, and at the western end Gosain Puri's temple. The city had a rich syncretic culture. Par ab, sheher bhi nahi raha, aur log bhi nahi. None of that remains now, and the entire old city is submerged.' Her hands made a sinking gesture.
'What do you mean, submerged?' I asked.
'Old Mirpur is under the water of the Mangla dam constructed over it many years after Partition,' she smiled sadly. 'Suna hai, when the water level decreases in the winter months, the city shows itself. You can see houses, roads and even graveyards. But we will never get to see it again, Mirpur toh iss paar aur uss ke beech mein qaid hai. The city is caught between this side and that.'
'Would you want to see it again, don't you miss it?'
'In the years immediately after '47, I used to want to, but not any more. It's become a tale of old times. There is nothing for us there, and I dread to even think back to that time, dread to even talk about it now.'
I uncapped my pen and put it to paper.
'I was married at the age of sixteen, while still in grade 9 in the local government school. For grade 10, I enrolled into a high school affiliated with Punjab University, whose central office at the time was in Lahore. But because my husband worked in the bus service at Chaklala air eld in Rawalpindi, we lived there and would return to Mirpur only for exams. It was a full day's journey, where one would travel by boat, train and bus.
'See, I remember clearly that in 1947, my husband dropped me to Mirpur in June, both for exams as well as because I was pregnant with our first child. We had heard that Punjab was no longer safe, katl-e-aam ho rahe the. In fact, the population of Mirpur swelled considerably because refugees from the Punjab began migrating there. They were confident that nothing would happen to them there because it was part of an independent princely state.'
'Partition ka ailaan hua toh Mirpur mein kya hua?' I asked, wondering what had happened when the division of the country was declared in August 1947, for Maharaja Hari Singh had signed the Instrument of Accession to India only in October that year.
'Mirpur was quiet. At the time of independence, the princely states were given a choice to join either India or Pakistan, but the maharaja chose neither immediately. On 14 August, the Pakistani green flag went up on Muslim shops, homes and mosques. The next day, Sikhs and Hindus waved the Indian tricolour. But though things were civil between the communities, tension had begun to build between those who were pro-India and those who were pro-Pakistan.
'We heard of terrible communal violence in other parts of Jammu and Kashmir. In Jammu district, many villages were destroyed and their populations, that once had a Muslim majority, brutally massacred. But still Mirpur was quiet, apart from some isolated incidents of violence. Sirf kuch log gundagardi karte the. Lekin, sab ek jaise nahi hote na, everyone is not the same, are they? Toh kabhi, kisi ne kisi ko maar diya, ya patthar phenk diya, sometimes someone would throw stones at the other, or abuse the other. But every Muslim, every Hindu and every Sikh is not the same, so we didn't pay much attention to these incidents. But, all the while, more and more Hindu and Sikh refugees poured into the city and used it as a stopover on the way to east Punjab. They would come on foot, in buses, on carts, and sometimes even escorted by armed personnel. eventually, a curfew was put in place, only the afternoons remaining free to roam outside.
'We had no idea at the time about the events that were unfolding outside of our periphery, outside of Mirpur. It was only later we learnt that the Pakistani army and militants had attacked several cities that bordered Pakistan. And we were right next to it all, Mirpur toh bilkul sarhad par tha. So, eventually, some troops of the Jammu and Kashmir army took up posts in our area.'
'Had you made arrangements to migrate elsewhere by then?'
'We didn't think we would have to leave,' she said flatly. 'even after the army came in, even after they began handing out rifles to all the able-bodied men in every household, even after the men began keeping watch, we didn't think we would actually have to leave.'
I looked at her, but she didn't meet my eye; she just continued to stare ahead. The tale she narrated that afternoon was unlike any I had heard before, its fabric spun with a level of violence and terror that I was absolutely unprepared for. It was harrowing to the extent that, at times, it seemed almost unreal, impossible for one family to have endured so much tragedy and continue living with the memory and burden of it. As I listened, I expected Ajit Kaur's tone to gradually change, to become infused either with anger, horror or even despair, but it hardly wavered. The soft, supple Mirpuri Punjabi merely relayed what had happened, minute by minute, in a detached voice.
[Excerpted with permission from Remnants of a Separation: A History of the Partition Through Material Memory by Aanchal Malhotra, published by HarperCollins India, 2017.]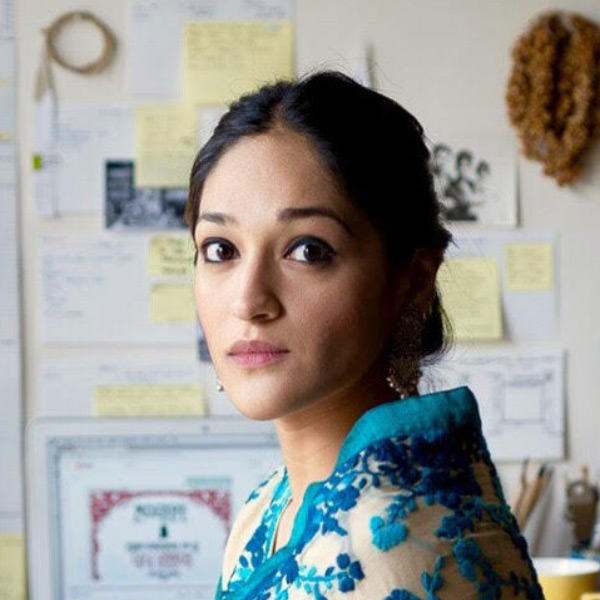 Aanchal Malhotra is an oral historian and writer, living in New Delhi, India. She holds a BFA in Traditional Printmaking and Art History from OCAD University, Toronto and a MFA in Studio Art from Concordia University, Montréal. She is the co-founder of the Museum of Material Memory – a digital repository tracing family histories and social ethnography through heirlooms, collectibles and antiques from the Indian subcontinent. Malhotra writes extensively on the 1947 Partition and its related topics. Her debut book, 'Remnants of a Separation' is a human history narrated through objects and heirlooms that refugees carried across the border in 1947. She is currently writing an oral history on the ongoing, generational impact of Partition, titled 'In the Language of Remembering', to be published in 2021.